ABOUT US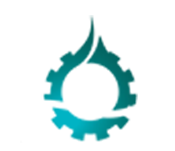 Petrocast is an Abu Dhabi based oilfield supplies and services company serving to the various requirements of the oil and gas industry. Established in 2010, the company started off with providing engineering services including fabrication of all kind of steel structures like CCU's, Skids, Lifting frames and beams etc. and maintenance of the same to those companies associated and registered with the oil and gas sector. It did not take long for the Management to realise the wide potentiality and scope of the industry and also the growing dynamic demand of quality supplies and services.
Today apart from providing engineering solutions, we have become one of the leading suppliers of protectors, safety equipment's and structural steel products in the region. By combining our regional market knowledge with global logistics we have earned a reputation for reliably acquiring, marketing and moving oil & gas commodities with great demand. We have been working closely with world renowned principals, manufacturers and suppliers committed to quality products and services in all fields related to our core businesses.
Our main objective is to serve the industry in terms of high quality international products and this we achieve by assuring utmost attention with periodic analysis, quality services, competitive pricing and prompt delivery.
Our Vision:
"To be a one stop solution for all the requirements of the industry that we serve"
Our Mission:
"To fulfil the expectation of our customers by delivering superior quality products and services in a reliable, honest, to the correct specification and within the stipulated time and budget"